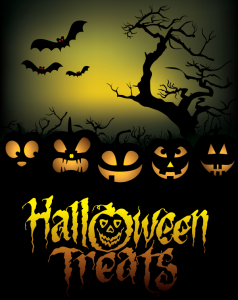 One thing that I truly love about Utah is the Halloween Spirit that so many people get into! Even my daughter was begging me on September 30th to pull out ALL of our Fall and Halloween decorations! It's a tradition that many families have, and I love to share it with mine.
But do you realize HOW MUCH there is to do around this time of year? There are endless family activities (and a lot are free) There are a ton of places to go that are family friendly, and some places that you might want to leave the little tots with a sitter, and make it a fun adult night!
We've included many places that you can check out this month! Don't forget your camera… You will want to capture these moments!
CORN BELLY'S CORN MAZE & PUMPKIN FEST
You will want to make sure to stop by Thanksgiving Point for all the activities held in this area! After the Corn Maze, you'll still have so much to do! Including Pumpkin Princess Playland, Apple Blasters, Hayrides, Zipline, Facepainting, Pumpkin Tetherball, Spooktacular Jack-O-Latern Tree and so much more!
Held at Thanksgiving Point – 3003 North Thanksgiving Way, Lehi, UT 84043
This adventure is not for the faint of heart… With winding trails and mesmerizing "points of interest"  Not only do we welcome you to try your luck at the Forest but we've added several new and spooky segments this year, so try hard to keep your eyes open because you don't want to miss these ghoulish new frights! So come check out the new "Field of Screams" and many more.
6000 West 6400 South, American Fork, UT 84003
Come on out and pick your own pumpkin, enjoy a pony ride, take a hayride to the corn maze and challenge your wits as you navigate to find your way out. The Giant Slide is sure to bring a smile to everyone's face, while you climb to the top and go down the slide in a giant potato sack. (Don't worry, there's a lot of cushion at the end of the slide)
Ready to embrace the kid that is in all of us? Check out the Hay Jumps! Climb to bales of hay to the top and jump into a big cushion of hay. Have you ever shot corn? If this tickles your fancy, then you'll want to make your way over to the Corn Cannon. Where corn cobs fly out of a compressed cannon to hit there targets. There's also Farmyard Croquet and the Haunted Hayrides! As you can see Hee Haw Farms has endless possibilities of fun waiting for you! 150 South 2000 West, Pleasant Grove, UT 84042
HALLOWEEN CRUISE ON THE PROVO RIVER
Come and enjoy a themed adventure riverboat ride on the Provo River. We cater to the young and young at heart so be ready for family friendly fun! Walk-ins are welcome or contact us to make a large-group reservation.
What you can expect: 
Over 100 hand-carved jack-o-lanterns
Cruise boat seating up to 40 people
Pirate Attack!
Scary story told by the boat captain
Round trip taking approx. 20 – 25 minutes
Departures every 15-30 minutes
The Country Farm Fest is a family-produced event created to celebrate fall, foster community involvement, and provide good, clean, country fun for the entire family. Come join the celebration! October 15, 16, 17th from 10:00 am – 9:00 pm
Cowboy poetry, a dutch-oven cook-off, a treasure hunt and a pumpkin weigh-off are just a few of the events that will be held at this special event in Payson. This is fun family entertainment and a good way to teach children about where food comes from and life on a farm. Open select weekends in October.
Admission is FREE. Most activities cost between 50 cents and $1.00 per person. Specialty vendors fees vary. For a more detailed list, see the Farm Activity Menu on the Farm Field Trips page.
*Don't waste anymore time inside! Get out there, make some memories and most of all HAVE FUN! 
We are pledged to the letter and spirit of U.S. policy for the achievement of equal housing opportunity throughout the Nation. See Equal Housing Opportunity Statement for more information.